Good morning. A legendary episode deserves legendary reactions.
Click here to watch Joe Kleine, Oliver Miller, and Coach Z discuss Part 2 of 100 Seasons of Arkansas Basketball. Hear stories from the iconic UNC game in Pine Bluff, and the early days of the Nolan Richardson era.
Now, what all has been mixed into today's Brew?



The Legends. 100 Seasons of Arkansas Basketball continues with a look back at the end of the Eddie Sutton era, including a deep dive into the Hogs' crazy week the culminated in a victory over Michael Jordan and North Carolina. Then, the torch passes, from one legend to another as the Razorbacks get rollin' under Nolan Richardson and take the SEC by storm. Hear from Sidney Moncrief, Rick Schaeffer, Joe Kleine, Matt Zimmerman, Ron Brewer, Jim Counce and Nolan Richardson in this week's episode.
Watch Episode 2 on-demand today >>>



> GUESS WHO'S BACK, BACK AGAIN. Dan Enos is returning to Fayetteville as the Razorbacks' offensive coordinator.
During Enos' three seasons as Arkansas' OC and QB coach from 2015-17, the Hogs put up some historic offensive outputs. The 2015 and 2016 offenses are still among the program's top 10 for total yards and yards per game. 2015 was the also the season current head coach Sam Pittman was the offensive line coach, and that offense remains one of only three in Razorback history to surpass 6,000 yards, and set the program record with 62 touchdowns.
Enos has spent the past two seasons coordinating Maryland's offense. He also helped coached the offenses of Michigan, Alabama, Miami, and Cincinnati following his first stint at Arkansas.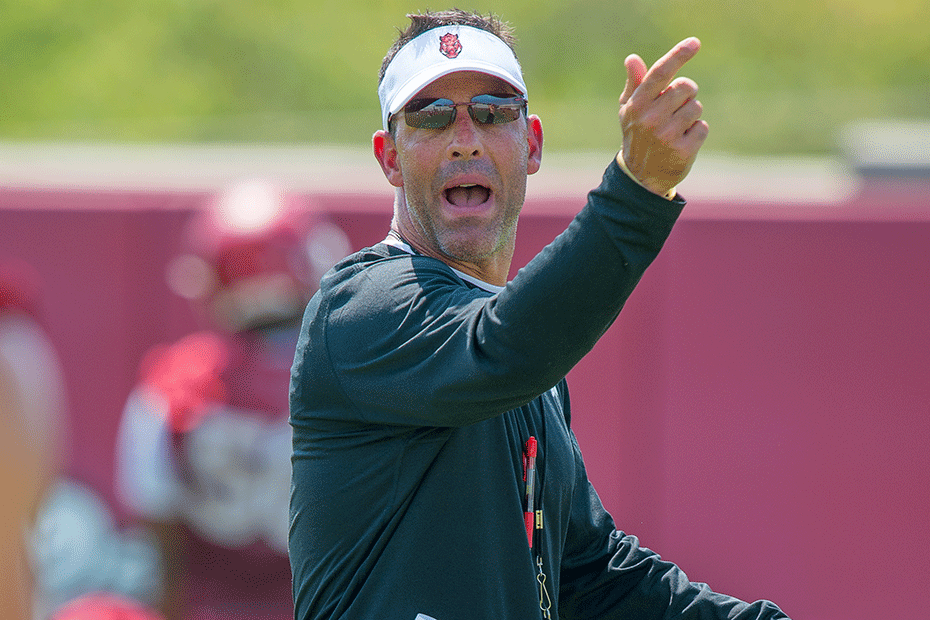 > BACK AT CORNER. Razorback football received fantastic news earlier this week when cornerback Dwight McGlothern Jr. announced his coming back for the 2023 season.
Being around the ball was Dwight's calling card in his first year with the Hogs. He led the defense in solo tackles (42), interceptions (4) and total turnovers forced (6) including his two forced fumbles. He was also second on the team in passes defenses with 11.
> HIGH BAR. The last time the Arkansas gymnastics team competed at Auburn, they recorded a program-record score of 197.425. The standard is high, but the Gymbacks will look to meet it tonight against the Tigers. Arkansas' dual meet against Auburn will begin at 7:30pm and will be broadcasted on SEC Network.
Click here for a full scouting report on both teams.
> FINISHING PRESENCE. Arkansas women's basketball scored 46 second half points on nearly 60% shooting at No. 3 LSU last night, but the Hogs fell just three points short of the Tigers, 79-76. Senior Erynn Barnum led the Razorbacks with 20 points and seven rebounds, and made all five of her foul shots. Four of her teammates eclipsed double figures in points, including freshman Maryam Dauda, who finished with 11 points in just 13 minutes off the bench.
Up next for the Hogs is a Sunday afternoon matchup with No. 1 South Carolina in Columbia. The 2pm tip-off can be watched on ESPN2.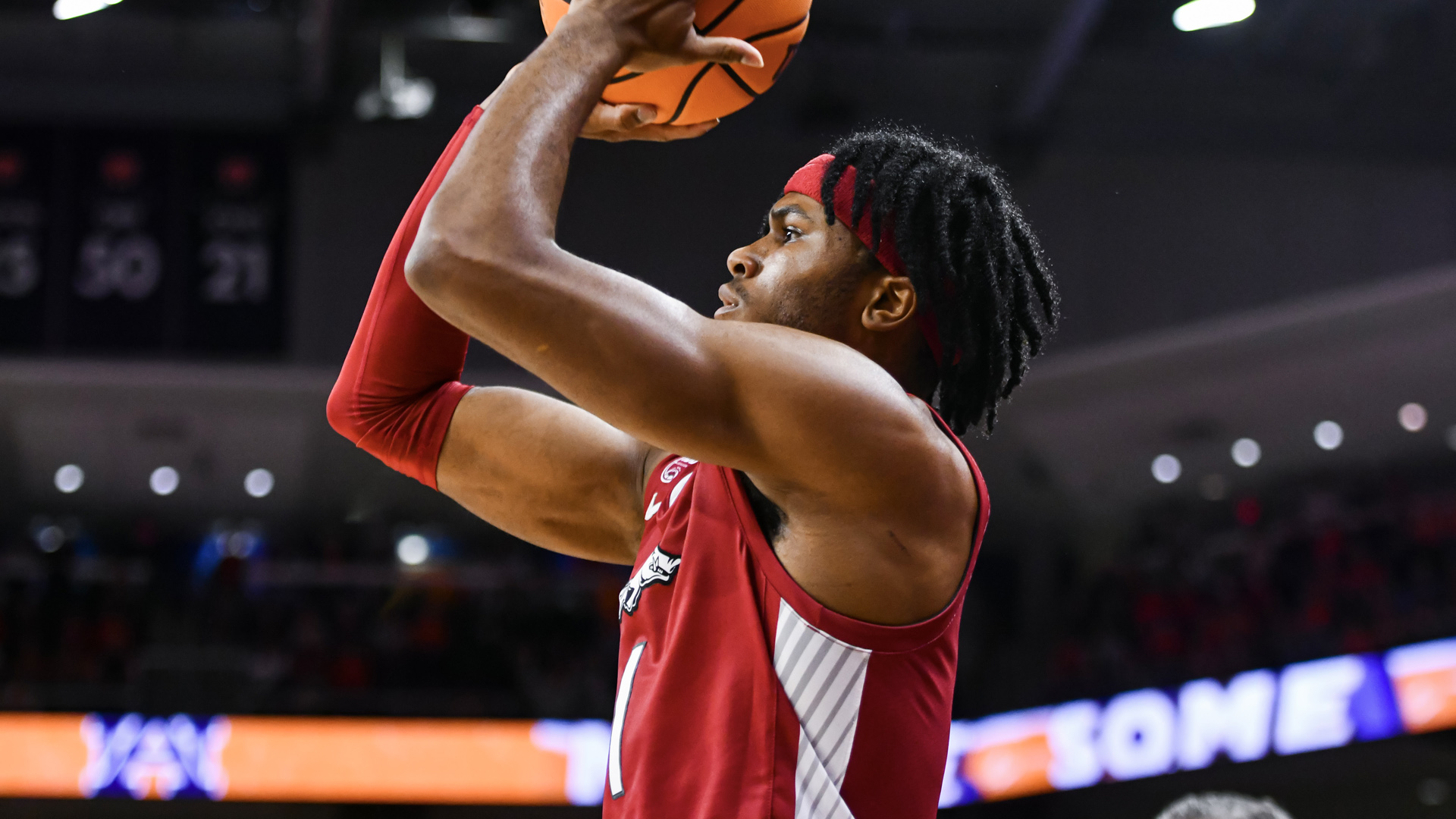 > BIG (O) TIME. Arkansas guard Ricky Council IV has established himself as one of the best hoopers not just in the SEC, but the entire country, and the United State Basketball Writers Association agrees. The USBWA named Ricky as one of 50 players to the Oscar Robertson Trophy midseason watch list, which is presented to the organization's national player of the year.
Council and the Hogs are back inside Bud Walton Arena tomorrow morning to host Ole Miss. ESPN2 will carry the game, which starts at 11am.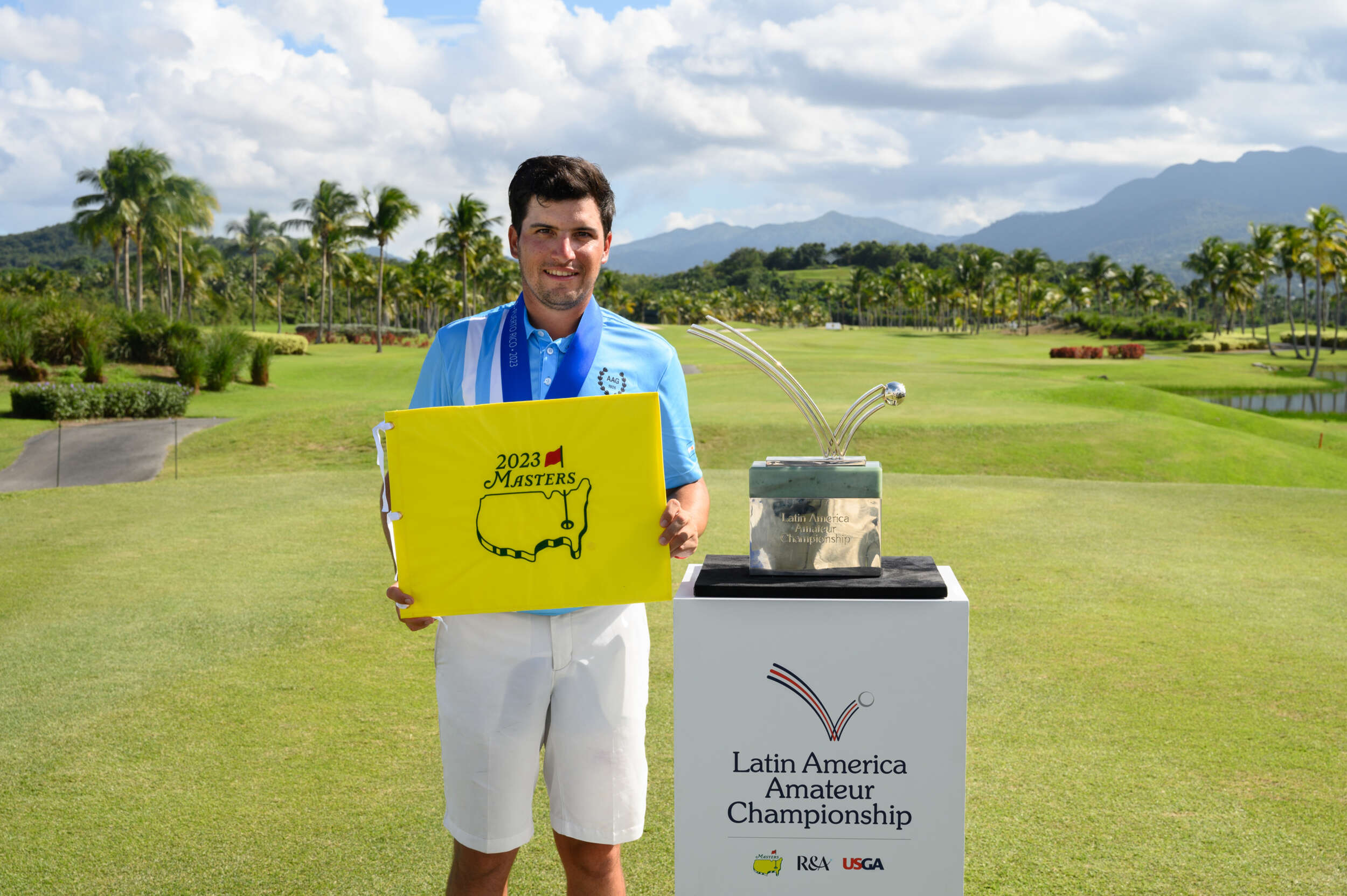 What's old is new again. Arkansas football has a new, yet familiar, offensive coordinator, and the Hogs will have representation at The Masters in April.
Listen to Q and Z break down the Dan Enos hire, and catch up with Mateo Fernandez de Oliveira fresh off his Latin America Amateur Championship title in today's episode.
Listen on Apple Podcasts >>>
Listen on Spotify >>>
Watch on Hogs+ >>>



Did someone send you the Razorback Brew? Get it in your inbox every weekday morning just in time for your first cup of coffee!
Click here to subscribe to The Razorback Brew >>>



Friday 1/20:
Men's Tennis vs. Wichita State @ 12:00pm
Men's Tennis vs. Lamar @ 4:00pm
Swimming and Diving vs. Kansas @ 5:00pm
Gymnastics at Auburn @ 7:30pm
Saturday 1/21:
Swimming and diving vs. Kansas @ 10:00am
Men's Basketball vs. Ole Miss @ 11:00am on ESPN2
Women's Tennis vs. Arkansas State @ 11:00am
Women's Tennis vs. Arkansas State @ 4:00pm
Women's Track and Field at Battle in Beantown
Sunday 1/22:
Women's Basketball at South Carolina @ 2:00pm on ESPN2
Was this email forwarded to you? Sign up here.
University of Arkansas 2023. All Rights Reserved.
Return back to nfl
Return back to Home